Commercial fuelling
LS Forecourts is an approved contractor for many councils and local authorities, agricultural companies as well as haulage contractors.
We install fuelling sites from start to finish. We offer a comprehensive range of fuel dispensers suitable for above ground tanks as well as below ground tanks. The complete range of fuel dispensers are all built for purpose and manufactured using high quality components that will stand their robust lifestyle. LS Forecourts can also supply weights and measures approved re-sale pumps allowing for accurate wet stock management.
All pumps supplied can be integrated with a fuel management system.
We also supply highly accurate tank gauging systems designed to give the customer total control of the companies wet stock. These work alongside resale pumps for highly accurate reconciliation.
We supply, install and maintain all types of tanks and pipe work.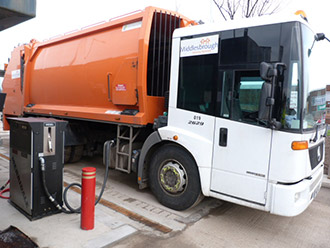 Call +44 (0) 07921 392577
or +44 (0) 07983 703867